We list some "small-time" artists, who produce excellent quality art, but who may not yet be "renown".
Central Valley Artists
Kahului | Wailuku | Paia
There are art displays all over this area in general. Galleries galore in Paia and Kahului. For those showings of less "commercialized" work I suggest the Maui Swap meet every Saturday just past the old Ka'ahumanu Shopping Mall.
Maui Swap Meet
I love the Swap Meet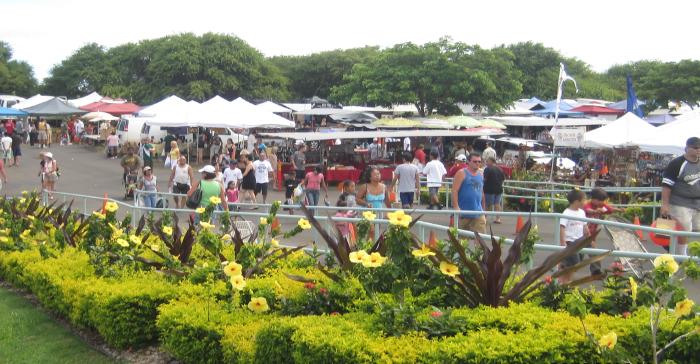 which happens Saturday Mornings in Kahului. If you want affordable produce, even/especially unusual foods, you gotta stop by here. If you want local hand crafts (as well as stuff from the Philippines that just looks like it might be local) but at non-gallery prices, this is a great place to shop. If you think of a swap meet as a place people come to sell their junk then you may be disappointed as they no longer cater to these sellers though, if that is what you want, Garage Sales abound in rural neighborhoods.
There is also a swap meet in Paia.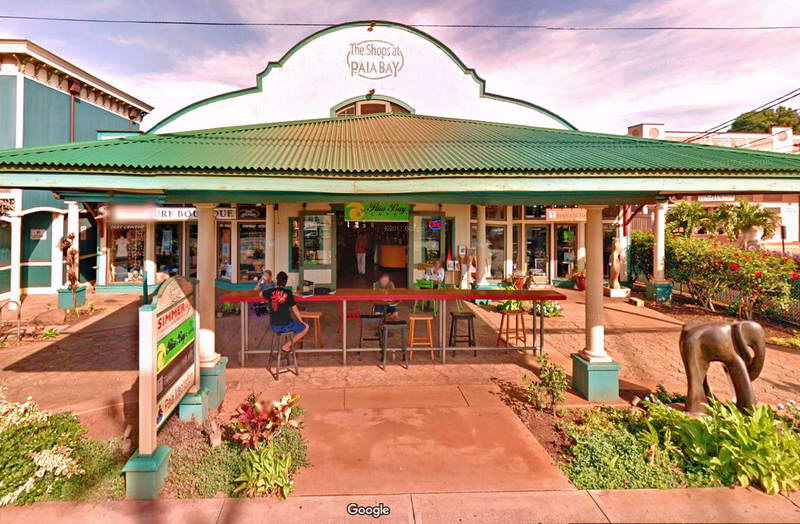 Its just through town across the street from Charley's (still famous!) Restaurant. You can see a few details here: www.swapmeetatpaiabay.com
South Shore Artists
Kihei | Wailea | Ma'alaea
West Maui Artists
Lahaina | Ka'anaplai | Kapalua
Sometimes I wonder if there is something in the West Maui air that generates such a vast array of art galleries. There are more than you'll get around to visiting is my bet. So if ( I mean "when") you get tired of all that high-end madness, let me suggest that you seek out the less established, less commercial, artists are found here and there trying to display their wares. One such event is the Fine Arts Fair under the big Banyan Tree downtown. See more below. Remember you are looking for those who excel at art... not just the ability to get their work into galleries.
Most Sundays, at the Lahaina Civic Center, there is a Crafts Fair which only shows hand-made Hawaiian art and crafts. Many artists show at both the Saturday Swap Meet event in Kahului and this fair in Lahaina on Sundays. Please note that the Sunday crafts fair moves to Kihei on the third Sunday (usually) of each month. Click below for more info.
Every month, on various days up to 5 times a month, Lahaina Arts Society sponsors a Fine Art Fairs under the historic Banyan Tree in Lahaina. If you are in the area on one of these days you will be happy you made a stop here. Check their calendar for dates.
North Coast Artists
Haiku | Pauwela | Huelo
Christine Waara at Christine Waara Studios
560 W. Kuiaha Rd. | Haiku 96708 | christine@christinewaara.com | Phone: (808) 633-4407
Christine says "The images I create are island inspired. I live on the North Shore in Haiku on W. Kuiaha Rd. and would welcome a studio visit for anyone visiting the area. I also show my work in several of the Maui Hands Galleries and at Picture It Framed in Kahului."
UpCountry Artists
Makawao | Kula | Pukalani
Pratima Design in Makawao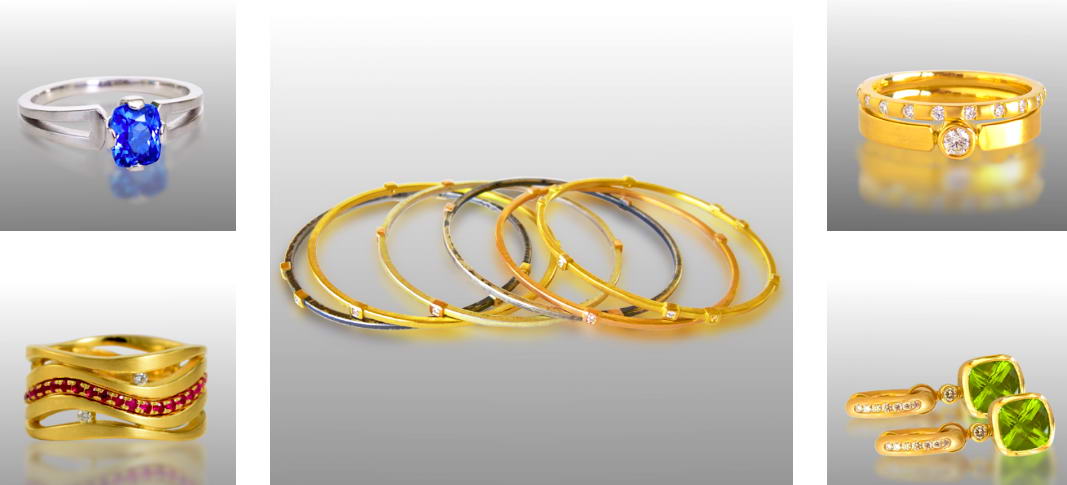 Found at 1135 Makawao Avenue, Suite 103
E-mail: info@pratimadesign.com | Phone: (808) 573-1303
"Each creation is an inspired fusion of elegance and alchemy, and is lovingly handcrafted in the European tradition with reverence for detail and precision."
Artists on the East Side
Hana | Kipahulu | Wianapanapa