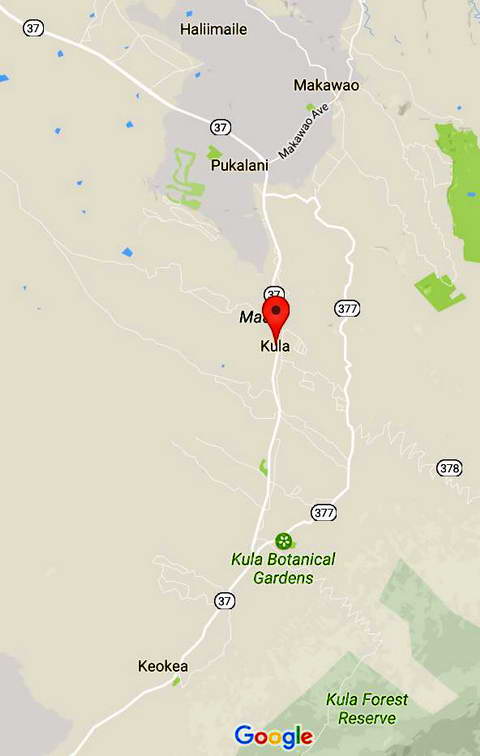 Guide to Up-Country Maui Vacation Rentals, Up-Country Bed and Breakfast Inns
Bed & Breakfast Inns, and Vacation Rentals
are one of the best options when it comes to a relaxing and memorable vacation experience. The Maui B&B Guide is the best place to find a fully licensed Inn that you can be assured will provide you the very best accommodations for your vacation.

UpCountry Maui. On the west and north slopes of Haleakala Mountain is the breath-taking area known as "Up Country Maui".
As many Maui residents know, the up country area is really the most comfortable part of the island to live in. Surrounded by vast areas of rolling grass covered hills, forests and jungles. Mellow and laid back, upcountry Maui may well be the best place to relax and recuperate while still only 20 minutes from downtown Kahului.

Maui's Breath Taking Up Country
Upcountry Maui
A Vacation Adventurer's Paradise!
Bed & Breakfast Rentals
Maui's Best Secret - Upcountry
Makawao, Pukalani, Kula

Bed & Breakfast Inn

Location

Phone

Banyan Bed & Breakfast
3265 Baldwin Ave.
Makawao
(808) 572-9021
Ho'omana B & B
1550 Piiholo Rd.
Makawao


Ginger Falls B & B
355 Kaluanui Rd.
Makawao


God's Peace of Maui
1290 HaliiMaile Rd.
HaliiMaile


G & Z Upcountry
60 Kekaulike Ave.
Kula


Hale Sweet Hale
800 Kekaulike Ave.
Kula


Kula Treat
226 Kulalani Dr.
Kula


UpCountry
4925 Lower Kula Rd.
Kula


Hale Kalani
505 Kamehameiki Rd.
Kula


Kula Kottage
355 Lower Kimo Dr.
Kula


Shaloha
68 Ka Dr.
Kula


Hale Kiana
112 Mano Dr.
Kula


Vacation Rental Inns
Up Country Maui
Kula, Makawao, Pukalani


Star Lookout
622 Thompson rd.
Kula


O W Ranch
Ulupalakua


Hale Ho'okipa Inn
32 Pakani Pl.
Makawao


Vacation Rental Homes.
An ideal family option for Alternative Lodging in Haiku and Pauwela Maui.
Vacation Rental Home

Location

Town

Phone

Banyan Retreat House Rental
3265 Baldwin Ave.
Makawao
(808) 572-9021
MAUI UPCOUNTRY HOME
110 APAU PL
Makawao
ALOHA COTTAGE
1875 OLINDA RD
Makawao
KILOHANA OF MAKAWAO
450 MEHA RD
Makawao
SACRED GARDEN RETREAT
470 KALUANUI RD
Haiku/Makawao
KULA VILLA
444 CALASA RD
Kula
ISLAND SUNSET VILLA
676 HOLOPUNI RD
Kula
HALEAKALA PRINCESS
1445 LOWER KIMO DR
Kula
Maui Olinda Forest Retreat
1939 Piiholo Rd.
Makawao

There are many great Vacation Rentals as well as Bed & Breakfast Inns around Maui.
If you know of one not listed, or spot an obvious error, write and share it with us so we can help travelers have a better experience.

---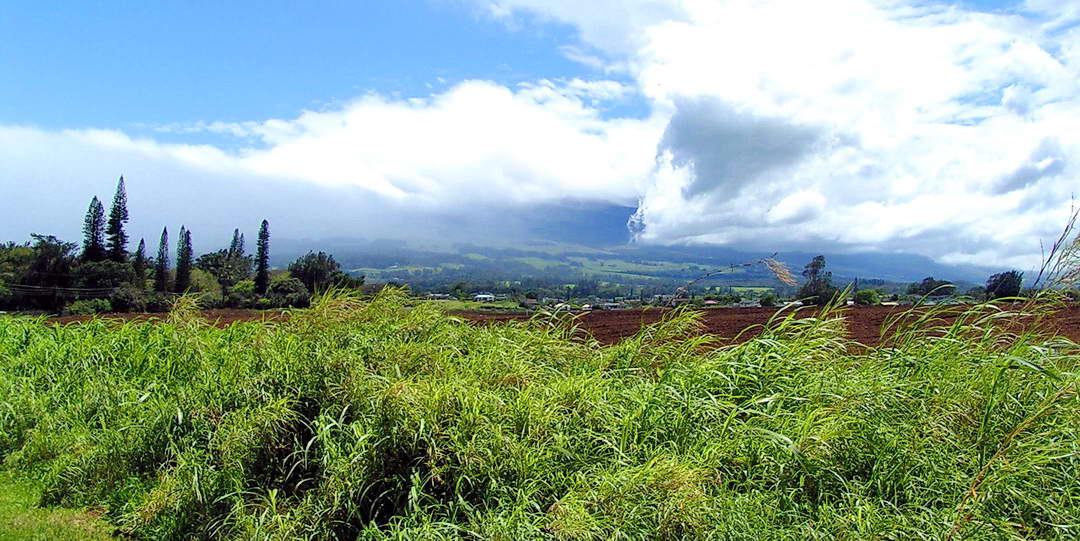 The Best Sunrise at Haleakala